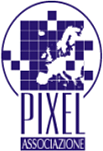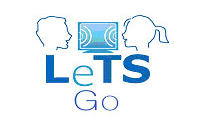 ACTIVITIES REPORT

Partners' Institution:
FASE.net

Project's period (from/to):
01 March 2010 - 31 October 2011

WPs concerned:
WP 7 - Management

Objectives of activities carried out:
Management of the activities related to the project
Recruitment of participants
Particiaption of virtual meetings
Participation in partners´meetings


Description of activities carried out:
The FASE.net management set up the project team at the beginning of March 2010 when the first Spanish partner of the project (CREA) decided to give up the project and suggested us to be the new Spanish partner in the project.

In a virtual meeting with the project coordinator, in March, we established the correct procedure to follow and the roles each member of FASE.net had to carry out inside the project. Then we fixed the calendar of the workshops, in order to:
- control continually the development of the project;
- contact the teachers to be involved in the courses;
- support and help the teachers to fill in the documents requested;
- organize the meetings for the courses O, 1, 2 and 3.
- support and evaluation of the e-learning product
- perform all activities necessary for successful exploitation and dissemination of the project and its results

The FASE.net team also participated in 5 online virtual meeting.




Outcomes:
- Administrative arrangements to become the new Spanish partner in the project
- set up of the project team;
- regular institutional project management on line meetings;
- recruitment of participants
- support and help to teachers involved in the project
- interim report
- experimentation report
- final report


Evaluation of the work undertaken:
The work has been carried on in a regular, cooperative way, through project management meetings.