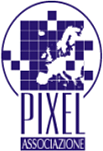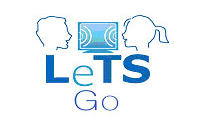 ACTIVITIES REPORT

Partners' Institution:
WSINF

Project's period (from/to):
01 January 2010 - 31 October 2011

WPs concerned:
WP 3 - Delivery of Courses

Objectives of activities carried out:
To deliver course 0, 1, 2 and 3 to teachers and trainers in Poland and to participate in the online wirtual meetings. To collect data from techers and trainers with reference to their comments about the 4 courses
To organise workshops for teachers to introduce them to the courses prior to the start of the testing

Description of activities carried out:
Teachers workshops were organised to introduce Polish teachers and trainers to the contents of all the courses avaialbale on the LeTS GO portal.
Teachers were distributed materials and given info on how to use the portal, and the courses. They were given passwords adn logins to get access to the platform contents. Info about experiences and evalaution of products was distributed both in a spoken and written form.
after doing the course teachers and trainers were asked to voice their comments on them and pinpoint their advantages and potential drawbacks.
Reports were written on the delivery of the courses to teachers and together with the necessary documentation they were submitted to the project coordinator.
during the 2 final workshops e-learning product development was discussed with teachers and all tasks were appointed to them in order to create a successful product.
Decision were taken to create an online course for Physiotherapists and physiotherapy students
creation of certificates for teachers who attanded the courses.
WSINf decided to issue certificates for the best students who tested the platform.

Outcomes:
4 workshops on the courses were organised
Participation of WSINF and teachers in the virtual conferences (fLash meeting)
40 experiences were produced
60 e-learning products evaluated
4 reports were written and submitted to the project coordinator
certificates of attandance in the workshops were created, printed and distributed to the teachers and students according to the template provided by the project promoter.


Evaluation of the work undertaken:
This project workpage went smoothly although some teachers and trainers delivered their materials late and were not very willing to share their experiences. Other teachers had to do their job to be equal with numbers required in the project assumptions.