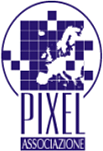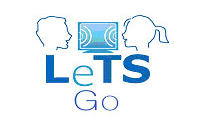 ACTIVITIES REPORT

Partners' Institution:
Pixel

Project's period (from/to):
01 October 2009 - 31 October 2011

WPs concerned:
WP 1 - Identification of target groups

Objectives of activities carried out:
Creation of forms for the carrying out of the activities of this Working Package and check of the worked carried by the partners

Description of activities carried out:
Pixel developed for the first partners meeting the following forms:
WP1.1 School Presentation Form
WP1.2 School Participation Letter
WP1.3 Training Inst Presentation Form
WP1.4 Training Inst Participation Letter
WP1.5 Role of the schools and Training Inst
WP1.6 LeTS Portal Presentation
WP1.7 Presentazione Portale LeTS

The tools has been presented and approved during the first partners' meeting.

Pixel monitored the work carried out by the partners

Outcomes:
All the partners are using the forms provided and the foreseen amount of teachers and trainers has been involved in the project

Evaluation of the work undertaken:
The forms provided have been useful in order to collect omogeneus information.
Tha aim of the WP has been accomplished.