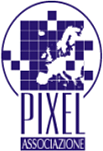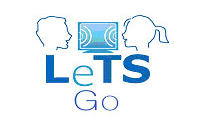 ACTIVITIES REPORT

Partners' Institution:
FASE.net

Project's period (from/to):
01 March 2010 - 31 October 2011

WPs concerned:
WP 1 - Identification of target groups

Objectives of activities carried out:
Identification and selection of teachers of languages interested in participating in the project in Spain

Description of activities carried out:
FASE.net has contacted educational institutions (schools and training centers) in Zaragoza and its surroundings. Schools and teachers have been involved by means of: informative/face to face meetings, mailing, telephone calls and visits to schools

Teachers have been shown the contents, aims, expected results of the project, the innovative aspect of e-learning and the opportunity to develop/improve IT skills. We have insisted on the practical side of the project and on the opportunity to exchange experiences with other European teachers.

At the moment 2 school and 4 training centers were selected. All the institutions involved in the project:

- signed letters of participation in the project;
- filled the school presentation forms (uploaded on the project platform);

During the month of January we held two meetings with teachers from different schools that have shown interest in the project and the outcome. But when we go talk to the directors of these centers we have not found the same interest than have shown their teachers to take an active part in the project.



Outcomes:
FASE.net is the Spanish Partner in this Project.

In this project's period we have involved 2 school and 4 training institution. There are 19 teachers/trainers. We have collected 6 letters of intent and 19 presentation forms


Evaluation of the work undertaken:
We have started later as partner in the project and, although we have adopted different strategies to carry on the objectives of WP1, we have encountered some difficulties to find the participants mainly because the teachers have to cope with the duties, activities and deadlines of the end of the school year. Once classes are over, it became very difficult to involve more schools. Furthermore, in this April 2010 dates were published for public competitive examination for the position of language teacher in public institutions and many teachers have decided not to participate in the course for this reason.