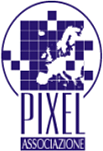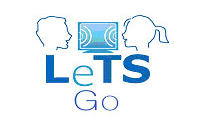 ACTIVITIES REPORT

Partners' Institution:
Pixel

Project's period (from/to):
01 October 2009 - 31 October 2011

WPs concerned:
WP 4 - Exploitation

Objectives of activities carried out:
Transnational coordination of the activity and creation of tools and formats for the carrying out of the activities of this WP.

Description of activities carried out:
During the kick off meeting, the aims of the exploitation have been explained to all the partners.
The partners have been provided with the forms to be used in order to achieve the aims of the WP.
Pixel collected the forms filled in by the partners with the results of the exploitation activity.

Outcomes:
The following from has been developed:
- WP4.1 Exploitation Report Guidelines
- WP4.2 Associated Partner Letter
- WP4.3 Associated Partner Form
- WP4.4 School Letter Using the Portal
- WP4.5 Training Institution Using the Portal
- WP4.6 National Public Bodies Participation Letter

Evaluation of the work undertaken:
34 schools and training agencies stated their willingness to continue to use the LeTS Portal.
20 associated partners officially joined the project.
10 public bodies supported the project with an official letter.