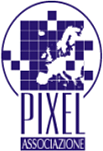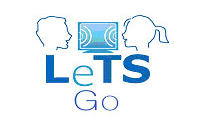 ACTIVITIES REPORT

Partners' Institution:
Co.Se.F.I.

Project's period (from/to):
20 January 2010 - 31 October 2011

WPs concerned:
WP 6 - Dissemination

Objectives of activities carried out:
The main aim of the activities carried out by Cosefi in WP6 was to ensure an efficient dissemination of news and informations about the project.

Description of activities carried out:
The activity carried out by Cosefi in the framework of WP6 can be divided in five types:
-newsletters
-training seminars
-article on web site
-informative meetings

Newsletters
Cosefi periodically sends these e-mails to the associates of Confindustria Firenze in order to inform them on the opportunities in the field of education. After the kick-off meeting, Cosefi has sent 7 newsletters with informations about Let's go project, its aim, its addressees and its expected outcomes.

Training seminar
Cosefi has organized a training seminar to present the course to the participants, giving detailed informations about contents, purpose, and structure of the course. Cosefi also provided informations about the project during a course that took place in Confindustria Firenze, giving a brochure to the participants.
Moreover, during various studying cyrcles organized by Cosefi in the framework of different projects, our institution had the opportunity to talk about the Lets go project. Our teamworkers, after handing to the participants some brochures, informed them of the opportunities and of the nature of the portal itself. Many of them asked us the usernames and passwords needed to enter the reserved areas of the portal, in order to test themselves the courses created.

Article on web site
Cosefi has published on its web site a brief description of the project. In this page, there are the links to the portal and to the site of Let's go.

Informative meetings
Paola Gherardelli presented the project in various meetings, during which she explained the structure and the vocation of the project, the expected results and the opportunities in the use of the portal Lets.

Outcomes:
The project has been disseminated in:
-7 newsletters
-18 training seminars
-1 article on web site
-3 informative meetings
-2 conference


Evaluation of the work undertaken:
All the actions undertaken in the field of wp6 produced a great interest among the participants, an out come confirmed in the many requests to visit the portal and to attend the courses