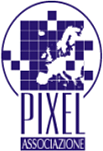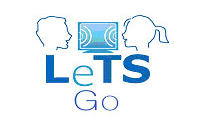 ACTIVITIES REPORT

Partners' Institution:
Pixel

Project's period (from/to):
01 October 2009 - 31 October 2011

WPs concerned:
WP 5 - Evaluation

Objectives of activities carried out:
Evaluation of project activities.
Transnational coordination of the activity and creation of tools and formats for the carrying out of the activities of this WP.

Description of activities carried out:
According to the evaluation model adopted, for every single project stage, an ad hoc "Evaluation Questionnaire" has been created, to be filled in by the project's partners as far as the management activities; information systems; meeting organization etc. are concerned.

The Portal have been evaluated by the teachers.

Outcomes:
The following form has been developed:
- WP5.1 Evaluation Report Guidelines
- WP5.2 Portal evaluation questionnaire
- WP5.3 Portal Evaluation.xls
- WP5.4 Portal Evaluation Report Guidelines

During the kick off and second partners' meeting the partners filled in the questionnaire in order to give feedbacks as far as the meeting organisation and contents were concerned and also as far as the project results and activities are concerned.

The partners developed the Portal evaluation.

The Progres Evaluation Report has been developed and sent to the Italian National Agency.

Evaluation of the work undertaken:
The sheduled timeline has been respected