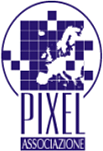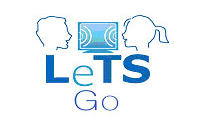 ACTIVITIES REPORT

Partners' Institution:
ISIS Leonardo da Vinci

Project's period (from/to):
20 January 2010 - 31 October 2011

WPs concerned:
WP 7 - Management

Objectives of activities carried out:
Management of all the activities related to the project

Description of activities carried out:
We held project management and administration meetings. We discussed about roles and tasks which were assigned in order to ensure regular management and implementation of the project.
We participated in online virtual meetings for the contents and delivery of the courses.
Assistance to teachers during workshops
We participated in regular institutional project management meetings;
Ongoing communication and guidance were offered to teachers
Management of the associated partners on their participation in the project activities:
We partecipated in the fourth meetings with partners in Florence and Hamburg.
We participated in the first international conference in Florence, November 2010 : presentation of the LeTSGO poster, and presentation of a school project
Participation in the second international conference held in Florence, October 2011 : presentation of the LeTSGO poster
36 disseminations have been uploaded
Courses created by the teachers have been uploaded in the lets portal

We have organised and carried out all the exploitation activities.



Outcomes:
Regular project management meetings;
Support and help to teachers involved in the project
Achievement of scheduled targets of the WPs


Evaluation of the work undertaken:
Internal evaluation of the work undertaken is quite satisfactory . We have been happy with teachers' interest and active participation even if we have encountered difficulties with the management of the groups of teachers due to their school duties. Teachers appreciated the creation of the online materials and courses, the effort the tutor and the team made to establish a good work climate.
However, the recruitment of 30 teachers to be involved in the project, the involvement of external members and other schools for the use of the portal, has been proved to be quite difficult; many teachers have many school year duties to carry out, some are already involved in other national or international projects. However the teachers that were participating in the project were cooperative, thrust-worthy, reliable and motivated. The teachers and students that used the lets contents appreciated the materials offered.They were interested in the courses and willing to continue in the project activities