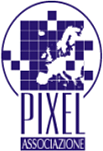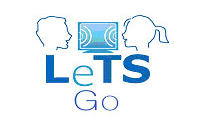 ACTIVITIES REPORT

Partners' Institution:
ICC

Project's period (from/to):
01 October 2009 - 31 October 2011

WPs concerned:
WP 5 - Evaluation

Objectives of activities carried out:
evaluation of project activities:
- evaluation of the portal
- evaluation of the training package
- evaluation of e-learning products and experiences
- evaluation of the experimentation of the online courses created by
the trainees




Description of activities carried out:
The evaluation questionaire regarding information systems, organisation etc. was completed.
Teachers evaluated the Portal responding to a questionaire.
The training package was analysed and evaluated in flash meetings and discussed in project partner meetings.
The e-learning products and experiences were carried out by the trainees following the guidelines.
An interim project evaluation was written in Sept. 2010.
The final Evaluation Report
The questionnaires prepared by Pixel for the partners' meetings also included evaluation of the project activities.


Outcomes:
Evaluation of training packages
Evaluation of the LeTS GO Portal by participants
Two questionnaires (also in xls forms) about the portal were filled in. An interim and final Project Report were produced.





Evaluation of the work undertaken:
Work was carried out according to the evaluation guidelines.