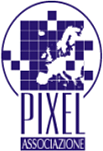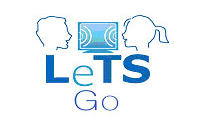 ACTIVITIES REPORT

Partners' Institution:
EuroED

Project's period (from/to):
01 January 2010 - 31 October 2011

WPs concerned:
WP 7 - Management

Objectives of activities carried out:
The main objective of the activities carried out by EuroEd Foundation in WP 67 was to ensure smooth management of the project activities.


Description of activities carried out:
The EuroEd management set up the project team at the beginning of January 2010.
EuroEd project team held monthly project management and administration meetings, where roles and tasks were discussed and assigned so as to ensure smooth management and implementation of the project.
We organized contacts with principals and teachers to recruit participants.
We organized ten workshops with trainees and all the related activities from the training to the creation of the online courses. We also gave teachers practical online assistance.
The EuroEd team also participated in all online virtual meetings held before and after the delivery of each course.
We participated in all project meetings held in Florence and Hamburg.
Production of Project Activities Report (30th September 2010)
Production of Project Financial Report(30th September 2010)
We participated in the 3rd Edition of the International Conference "ICT for Language Learning", organised by Pixel in Florence, Nov.2010.
We have carried out 47 dissemination activities.
We have organised and successfully carried out all exploitation activities.



Outcomes:
-contract signed with the project coordinator;
-set up of the project team (tasks, activities, deadlines, outcomes);
-regular institutional project management meetings;
-ongoing communication and guidance offered to teachers and management of the associated partners on their participation in the project activities
-project activity report(30th September 2010)
-project financial report(30th September 2010)
- Project Activity Report



Evaluation of the work undertaken:
Internal evaluation of the work undertaken is satisfactory. We have been happy with teachers' interest and active participation.