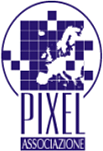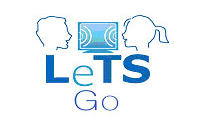 DISSEMINATION REPORT

Partners:
La Sapienza

Name of the person involved in the event:
Ida Cortoni

Date of the event:
05 April 2011 - 05 April 2011

Type of Dissemination event:
Training Seminar

Description of Dissemination Event:
the event was a regional training meeting about an educational project called Logos - Didattica della Comunicazione didattica. it was an occasion to debate about the relationship between the University and school to create tools of analysis and evaluation of media education in different educational contexts. In this case, Let's go was presented as an example of use of media to develop differnt key competences in teachers

Target group:
teachers, politicians

Number of people reached by event:
80

Held in:
Florence, Italy

Outcomes and Results:
many teachers were interested to the project and to the educational and digital products. They took information about the website and the virtual environment.

Supporting Documents: