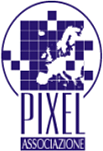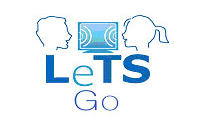 DISSEMINATION REPORT

Partners:
Pixel

Name of the person involved in the event:
Lorenzo Martellini

Date of the event:
26 November 2009 - 26 November 2009

Type of Dissemination event:
Transnational Meetings

Description of Dissemination Event:
During the 3rd Yo-Train project partners' meeting, Lorenzo Martellini gave an extensive presentation of Pixel organisation, its goals and activities. He particularly highlighted the activities and the expected results of the LeTS Go project.

Target group:
Educational institutions, public bodies

Number of people reached by event:
20

Held in:
Manchester (UK)

Outcomes and Results:
Lorenzo Martellini handed out a leaflet to inform and raise interest into the LeTS GO project.

Supporting Documents: