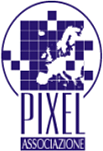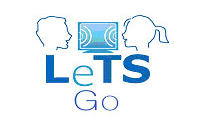 DISSEMINATION REPORT

Partners:
ISIS Leonardo da Vinci

Name of the person involved in the event:
Maria Luisa Vinci

Date of the event:
10 November 2010 - 23 November 2010

Type of Dissemination event:
Informative Mailing

Description of Dissemination Event:
Information about the LeTSGO project, request of Associated Partnership

Target group:
Association for children called "Children's Joy, Our Joy" Association. Since August 2010 the association started a national project in collaboration with PBX Telecom company and Ministery of Education from Romania. Beginning with October 2010 it was created an online platform dedicated to children's television. TV platform is divided into age levels, such as structure: TV preschoolers, TV school children and TV high school students. It is a project dedicated to children ,adolescents, but also teachers and parents and is dedicated to educational activities.

Number of people reached by event:

Held in:
emails

Outcomes and Results:
Partnership. The Association is now an Associated Parnter in the LeTSGO project

Supporting Documents: